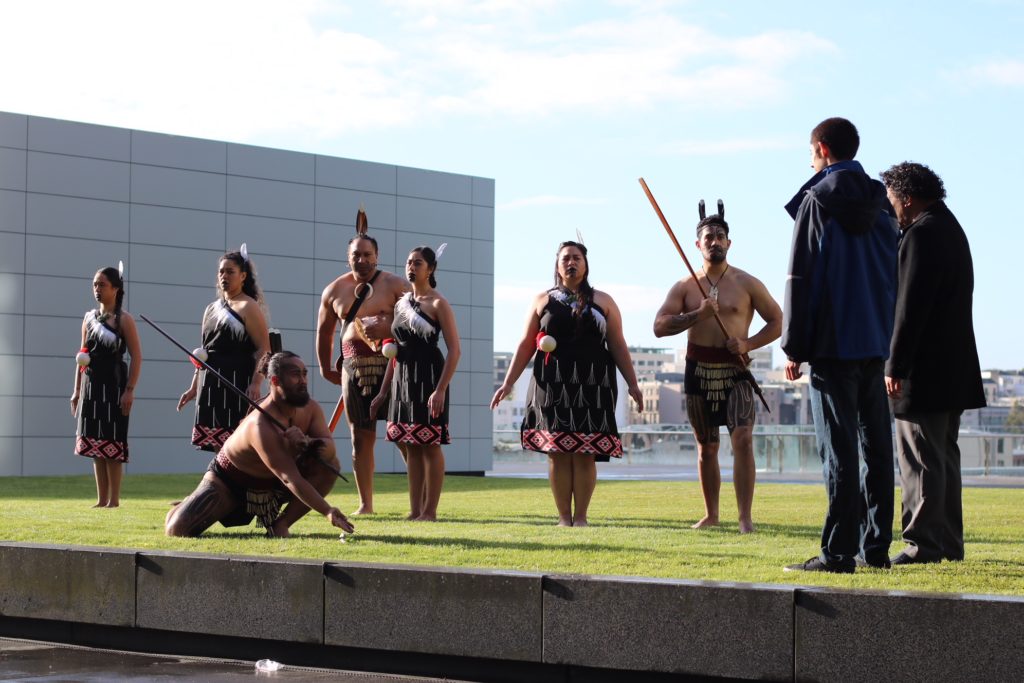 A Powerful Performance for International Students
A Pōwhiri for 500 Students at the University of Auckland.
The University of Auckland's new international students received a powerful and inspiring traditional Maori welcoming to kick off their studies ahead here in Auckland.  From the crowd of 500 students, a representative was selected to represent his overseas cohort by raising the peace token set forth by The Haka Experience's fearsome warrior.
Following the traditional wero (challenge) and pohiri (welcoming), the crowd were entertained with waiata (songs), poi and demonstrations of traditional Maori weaponry, accompanied by an energetic and emotional haka that wooed the masses.
The students loved the performance. Here is some feedback captured from the day:
Liam Choong, an international student at Auckland University described his experience as "welcoming" and "inspiring"
Aaditya Rudrakar described his experience as "powerful"