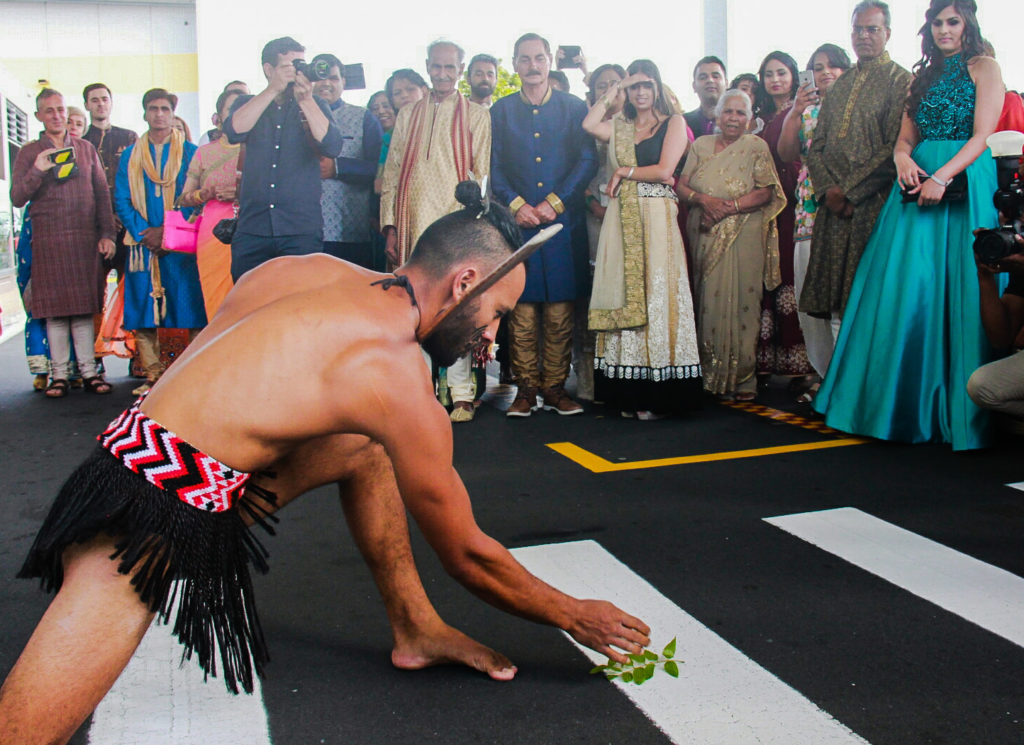 An Indian Wedding with a Māori Twist
Wedding with a Māori Twist
We had the honour of hosting a wedding at the Sudima Hotel in Mangere, Auckland.
This was a wedding with a difference – a beautiful Indian bride marrying a handsome Australian groom. The Bride and Groom requested an authentic traditional Māori Pōwhiri for their 200 guests to commence their sacred marriage.
A Pōwhiri is a traditional Māori welcome which comprises of traditional ritual practices, including the pūtātara, the wero and the karanga.
The Pūtātara (Conch Shell or horn), a trumpet-sounding traditional Māori instrument, was blown by one of our male performers to signify that the wedding guests had arrived. This begun the Pōwhiri process.