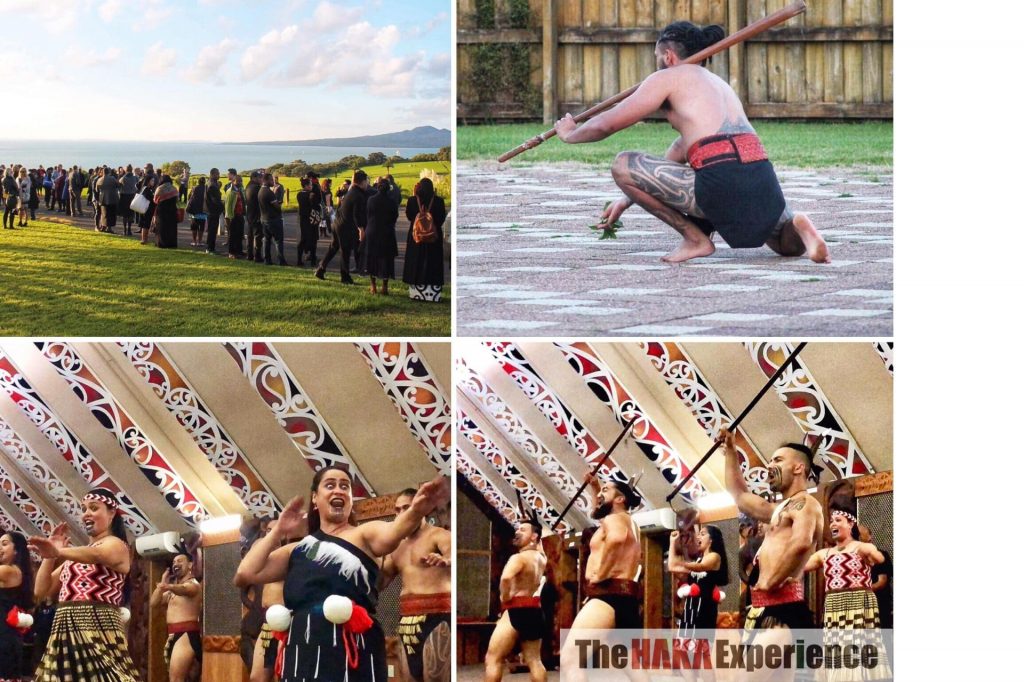 Haka Pōwhiri For South Pacific Tourism Exchange 2019
South Pacific Trades Exchange hosted by Ngati Whātua Orakei.
In May 2019, we had the privilege to perform at the South Pacific Trades Exchange hosted by Ngati Whātua Orakei. We value these opportunities that help to strengthen the connections between Te Wehi Haka, Mana whenua and our neighboring Pacific Island Nations.
Te Wehi Haka provided a unique Māori cultural performance and exposed our guests to Māori customs and protocols. The manuhiri (guests) were welcomed onto Ōrakei Marae where they were a part of a traditional welcoming called a pōwhiri. Te Wehi Haka provided a unique kapa haka entertainment after the pōwhiri which was tailor-made to suit the event, the guests and kaupapa (purpose) of the evening.
Te Wehi Haka was originally asked to conduct the pōwhiri as well as the performance but Tapeta made the decision to ask the tanagta whenua if they wanted the opportunity to do the pōwhiri in respect of them, their marae, whenua (land) and kainga (home).
Tapeta carefully chose kapa haka items that uplifted the wairua (spirit) of the night continuing on from a sacred and heavy pōwhiri ritual. Songs such as a happy waiata-a-ringa (action song) that welcomed our manuhiri to Tāmaki Makaurau (Auckland).
The poi (poi dance) was chosen as it is an up-beat, light song. It is fun and cheeky and lifts the mood. To finish off, Tapeta chose the haka, Ka Mate, as a way to entice the guests and give them one final show as this haka is very common with the All Blacks. It's famous, and our guests relate to it because it's something familiar.
What Is The South Pacific Tourism Exchange?
The South Pacific Tourism Exchange (SPTE) is an special program born out of the the need to offer a one-stop shop for valued international travel partners to meet regional tourism products and suppliers from the islands.
It offers the convenience of meeting all Pacific island destinations and a cost-effective platform for Pacific Island partners to travel from all corners of the Pacific Ocean to Auckland, New Zealand display their exciting products to international buyers from all across the globe.