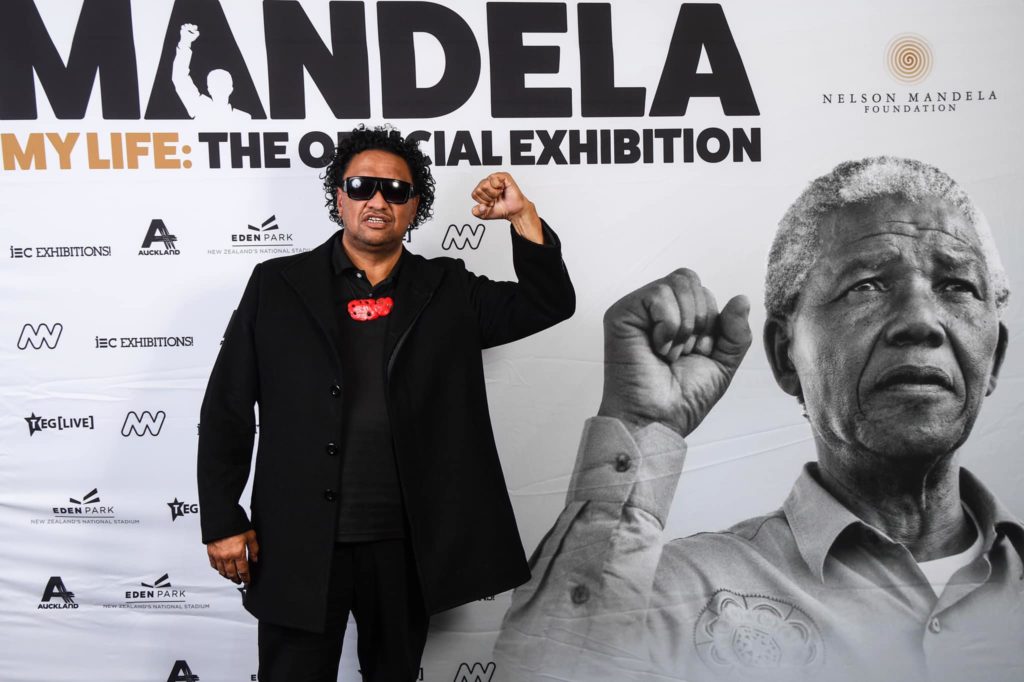 Haka Pōwhiri for the Official Mandela Exhibition
Haka Pōwhiri for Mandela Exhibition at Mt Eden Park
Te Wehi Haka was asked to formally welcome and entertain guests on the 13th April 2019 for the first night of the Mandela, My Life: Official Exhibition on behalf of Eden Park. It was a special tribute to Nelson Mandela's legacy and journey.
This world class exhibition based on his extraordinary life was curated from the extensive collections of The Nelson Mandela Foundation in Johannesburg. A century on from his birth, the exhibition poetically and emotively explores the personal and public life of one of the most influential men in modern history.
Our tailor-made performance commenced with a pōwhiri (traditional Māori welcoming) and followed with an entertaining couple of songs that included the poi (poi dance), waiata-a-ringa (action song) and haka (war dance).